Welcome to Brighter Pathways, Existential Counselling Bath, Radstock and Online..
Contact: Nick 07903319318 or you can Email: brighterpathwayz@gmail.com
Sometimes life can feel overwhelming, and it's difficult to know how to cope; when you're feeling that way, it can be impossible to see how things will ever get better. 
Counselling is there to help you to navigate your way through those overwhelming feelings. More than that, counselling is there to help you find a pathway towards a fulfilling life that gives you a sense of purpose.
The decision to seek counselling isn't an easy one, and it's essential that when you decide to begin your counselling journey, you find a counsellor you can connect with. My approach is to give you a safe and non-judgemental space where you can explore the emotions that are troubling you. We can all learn valuable lessons from our feelings, which we can use to teach us how to choose a life that makes us happy.
I am committed to the idea that everyone should be able to access counselling, which is why I offer an online counselling service in addition to my counselling service in the Bath area. I also offer a limited number of counselling spaces at concessionary rates for those who need it the most.
My clients have found that therapy has helped them regain a sense of purpose in their life, and given them a sense of power over their recovery.
In particular, clients dealing with loss and grief, depression, anxiety, addiction, ADHD, and PTSD have found that this sense of empowerment has helped them move forward with their lives.
If you would like to find out more about counselling, please get in touch, and we can have an informal chat to help you decide whether you think it's right for you. Alternatively, you can find out more from our FAQ.
To be a star, you must shine your own light, follow your own path, and don't worry about the darkness for that is when the stars shine the brightest.
'Counselling is an umbrella term that covers a range of talking therapies. They are delivered by trained practitioners who work with people over a short or long term to help them bring about effective change or enhance their well-being.'
- British Association for Counselling and Psychotherapy.
'Counselling is a type of talking therapy that allows a person to talk about their problems and feelings in a confidential and dependable environment.
A counsellor is trained to listen with empathy (by putting themselves in your shoes). they can help you deal with any negative thoughts and feelings you have.'
- National Health Service (NHS)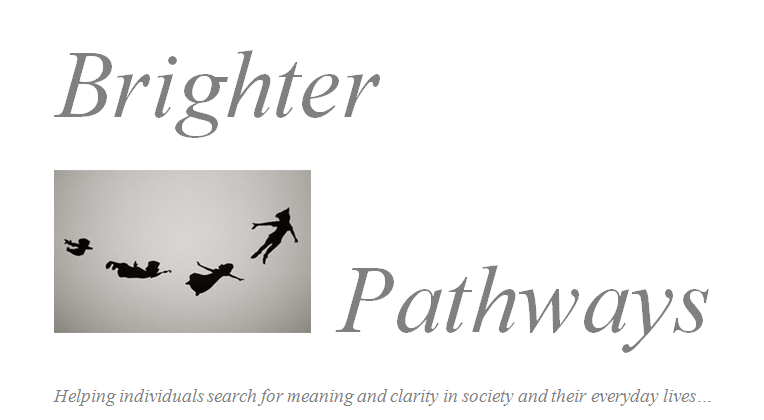 Get in touch today to see if Brighter Pathways can help......
Email brighterpathwayz@gmail.com or call Nick 07903319318